Superhero Trail
Pick up a superhero trail sheet and help us defeat the super villains this summer!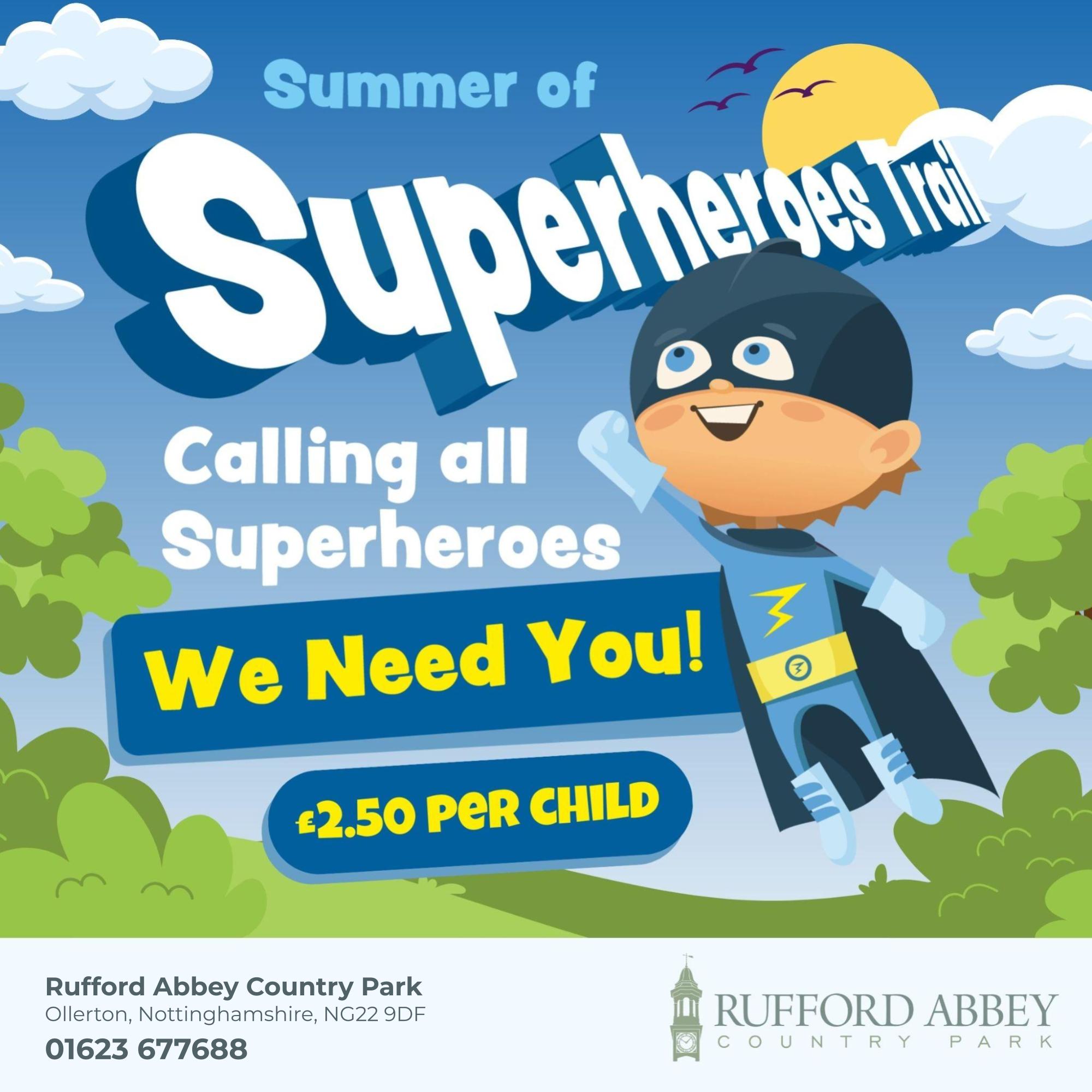 Superhero Trail
Superheroes! We need you!
Rufford has been inundated with super villains and we need your help to defeat them!
Pick up a trail sheet from the Gift Shop for £2.50 per child and work your way around the park, defeating bad guys as you go! There's a prize at the end, if you manage to complete the trail.
Our Gift Shop is located in the Stables Courtyard and is open from 10am – 5pm.