---
Closed for the winter but will return next spring
Do you think you've got what it takes to be the next legendary archer in Nottinghamshire? Put your sharpshooting skills to the test and take a shot at our archery experience to find out if you can match the legendary Robin Hood!
Suitable for guests aged six and over, our have a go archery sessions give visitors the chance to try this fantastic, exciting sport for themselves in a safe and controlled environment.
With skilled coaches on-hand, we'll run you through all you need to know to become a master marksman. Will you hit the bullseye? There's only one way to find out!
Archery sessions are available for just £3.50 per person. Tickets can be purchased on-site on the day from the Gift Shop or catering outlet in the Children's Play Area, or you can buy tickets online below. (online bookings close at 3pm on the day of your visit – all 10am slots are valid until 4pm on the date of purchase)
Open weekends and school holidays from 10am to 4pm.
Activity Passes
Make your visit to Rufford Abbey action packed with our activity passes!  For £10 per person try your hand at Archery, Boating on Rufford Lake and Adventure Golf! Or if the whole family is coming, it's £35 for a group of four. Click here to find out more.
Book Archery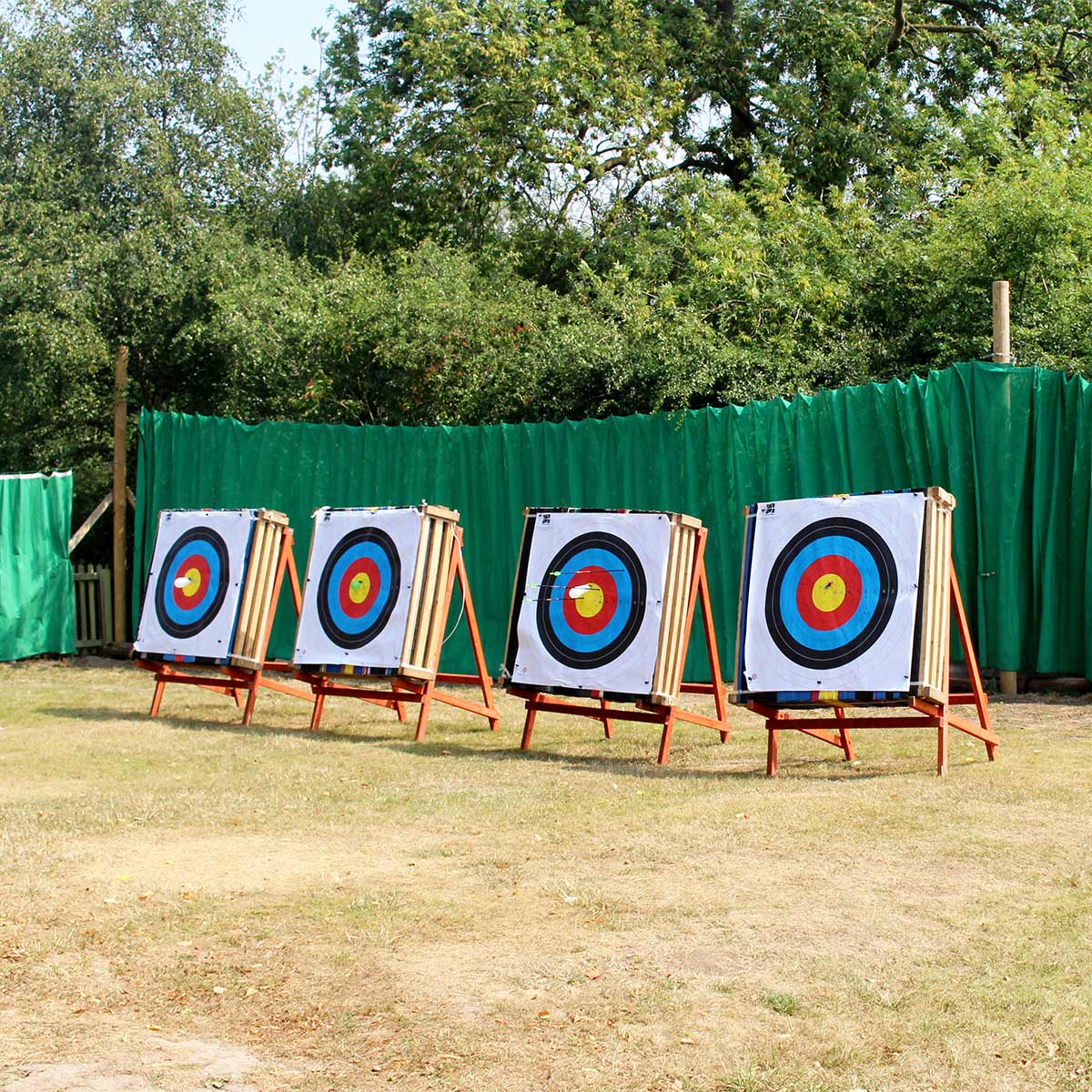 Archery Parties & Private Hire
Celebrating a birthday, special occasion, or just fancy a day out with family and friends? Our private archery parties could be exactly what you're looking for!
You'll have full usage of the Archery Range for 90 minutes for groups of up to 10 people. Get hands-on experience with a bow and arrow with two expert instructors, and find out who's the best archer in your group with some fun challenges and competitions.
Fuel yourself for the day ahead with a breakfast sandwich and juice from the Coach House Cafe, included in all private parties. Contact us to book a private party today.